Blossoms out during the first week in August! Is this a climate change phenomenon, an El Nino effect or the very dry Winter we have just had? Stradbroke Park – a favourite oval near our house in Kew.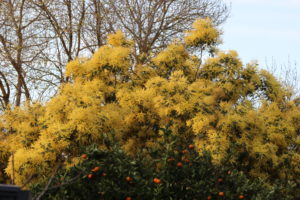 Black Wattle in full bloom – sadly, reminds me of "Blouboskraal" this time of year.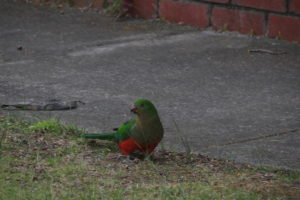 The King Parrot – she was agreeable and paused for this moment!
Two regular Spring visitors – safe terrain – want to avoid Gippsland in a few weeks time!
Although Lil B decided on a full charge – met with disdain as these two languidly took off, circled the oval and descended a few meters away – continuing to feed on luscious insects that survived footy boots!